The Bill Made Me Famous was an hour long special in 2008 aired on November 5th to celebrate The Bill's 25th Anniversary. Famous faces include Michelle Collins, Paul O'Grady & Les Dennis, as well as former cast members, Roberta Taylor, Todd Carty, Eric Richard, Billy Murray & Christopher Ellison, as well as current cast members Graham Cole, Ben Richards and Rhea Bailey. Narrated by Martin Kemp, they discuss the famous faces who have gotten their names known from The Bill such as Keira Knightley and James McAvoy.
THIS ARTICLE SECTION IS UNDER CONSTRUCTION.

Please add info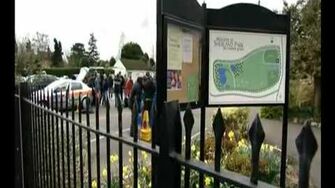 Ad blocker interference detected!
Wikia is a free-to-use site that makes money from advertising. We have a modified experience for viewers using ad blockers

Wikia is not accessible if you've made further modifications. Remove the custom ad blocker rule(s) and the page will load as expected.