Introduction
Edit
Since the begginning of The Bill in 1983, the series has used five different types of Personal Radios.
StornoPhone CPQ800
Edit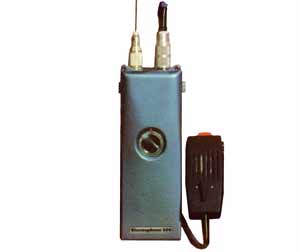 At first from 1983 until approxitmatley 1996 Uniform used the StornoPhone CPQ800
Phillips PFX
Edit
Whilst Uniform used the StornoPhone CPQ800 from 1983-1996, CID used the Phillips PFX
Motorola MTS2000
Edit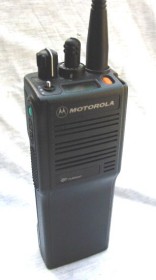 From mid 1997 until late 2006 they used UHF Motorola MTS2000 trunked radios.This radio came in 3 models with 48 to 200 + Channels, 16 of the channels were analogue to facilitate communications with non-trunked departments and other Police Services. Now replaced by the TETRA AirWave system.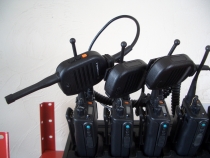 Motorola MTH800
Edit
From E2E encryption capability to an integrated GPS location system, the MTH800 offers an unrivalled set of tools for personal safety and security. A high-resolution color display complements the MTH800's ability to send and receive clear, high contrast images, and a new user interface provides even greater flexibility to the end user.
Ad blocker interference detected!
Wikia is a free-to-use site that makes money from advertising. We have a modified experience for viewers using ad blockers

Wikia is not accessible if you've made further modifications. Remove the custom ad blocker rule(s) and the page will load as expected.