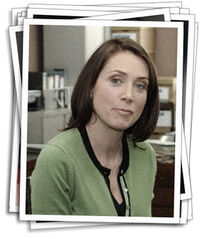 | | | | | | |
| --- | --- | --- | --- | --- | --- |
| ● | 2002-2005 | Greater Manchester Police | | D.C | (C.I.D) |
| ● | 2005-2010 | Metropolitan Police | Sun Hill | D.C. | (C.I.D.) |
| ● | 2010- | Metropolitan Police | Sun Hill | Sgt | SO 46 (Uniform) |
 ???? - Greater Manchester Police Edit
2005 - Transferred: Sun Hill Edit
First on duty in Sun Hill station back in 2005, she was fresh from Greater Manchester police.[1]
2010 - Promotion: Sergeant / Internal Transfer: Uniform Edit

Now with twenty years' service under her belt and a sergeant's exam passed on the QT, she was well equipped to take on the promotion offered to her by an impressed Superintendent Jack Meadows.[1] (TB: "Duty Calls", "New Beginnings")
References
Edit
Ad blocker interference detected!
Wikia is a free-to-use site that makes money from advertising. We have a modified experience for viewers using ad blockers

Wikia is not accessible if you've made further modifications. Remove the custom ad blocker rule(s) and the page will load as expected.