Custody Location
Edit
The location of Custody leads out into the Yard.It is on the ground floor.It is along from the Duty Inspectors Office.
Floor Plan
Edit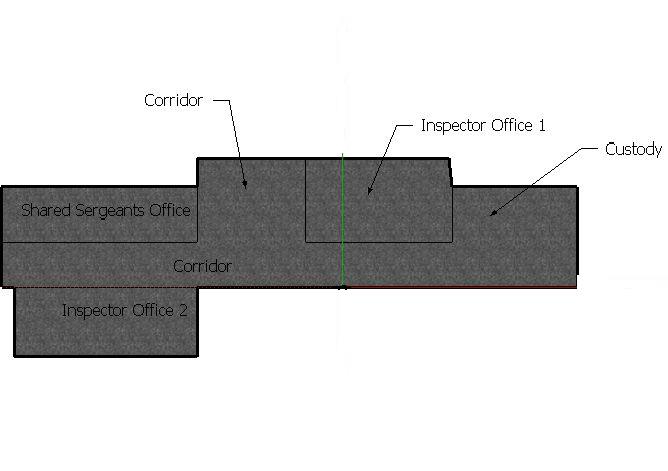 Officers Worked in Custody
Edit
Anyone that knows who works or has worked in Custody can just add the name link and rank
Sgt Matthew (Matt) Boyden
Sgt. Callum Stone
Sgt. Dale 'Smithy' Smith
Ad blocker interference detected!
Wikia is a free-to-use site that makes money from advertising. We have a modified experience for viewers using ad blockers

Wikia is not accessible if you've made further modifications. Remove the custom ad blocker rule(s) and the page will load as expected.